Hi Hashnoders!
This is my first blog post here, but rest assured that it won't be the last one :)
During the past few years, I've had the opportunity to be part of some amazing companies and worked with very kind and knowledgeable people. So far, I've taught high school students how to benefit from open-source and utilize Wikimedia, helped Semaphore CI crew to develop their Semaphore Community, and wandered off into the amazing world of FinTech and crypto with TradeCore. Today, I am excited to announce that I'll be joining Hashnode in August as your Community Manager!
How did I get here?
Volunteering and working on educational content has been my passion, which is why I've been a part of numerous NGOs and became a member of the Wikimedia community. I've used open-source educational materials for as long as I can remember and developed a strong sense of giving back to the community and sharing what I've learned.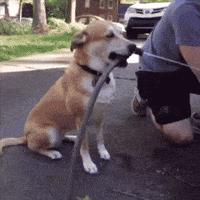 Another thing you should know about me is that I really love writing and I'm really into tech and all things geeky (gaming, coding as a hobby, playing with Linux, etc.) Other than that, I'm quite a foodie and a fan of IPAs from small breweries, but I also try to ride my bike more often so I can stay healthy and burn some of those calories.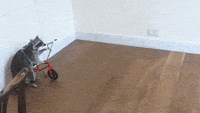 I joined Hashnode as a user in 2016 and always appreciated the way they work and communicate with the rest of the community. It even came to my mind that it would be really great if I could maybe, in the future, work on a similar project. I'm really grateful for getting the opportunity to work at Hashnode and collaborate with such amazing, extremely intelligent, and kind people. The fact that they open-sourced most of their company code and build social networks for developers says more about them than I could ever put in a blog post.
What will my role be?
I'll be focusing on organizing events, visiting conferences and meeting some of you live, talking to you about numerous development-related things, and taking over most marketing-related tasks.
(I know, I know, people hate the word marketing, let's replace it with communication magic).
So, communication magic is a thing I am super interested in, and from now on it will be my mission to spread the word about Hashnode across the internet and afk. I'll do my best to meet all your expectations and I'm really looking forward to getting to know you all better.
Keep on Hashnoding and see you around!